New Contact Page
SodaKING Sparkling Water Machines are simple and easy to use. In minutes you'll be able create delicious and refreshing drinks from water straight out of the tap. All of our Sparkling Water Machines are slightly different in appearance but the idea is the same; fill the bottle, give it some gas, enjoy as it is or mix it with your favourite fruit or flavour!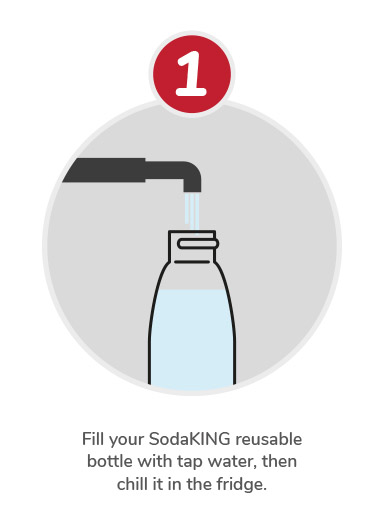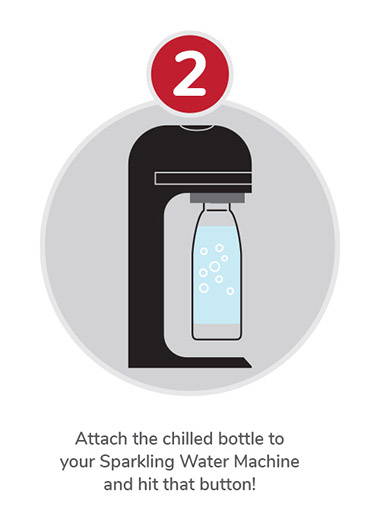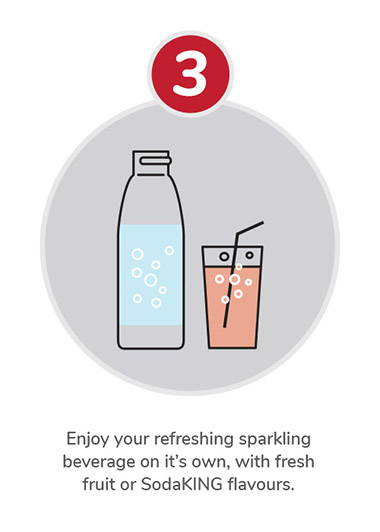 Using your new Sparkling Water Machine the right way every time will make sure it lasts for many years to come and remember, a Sparkling Water Machine is for just that, water! Under no circumstances should you try and carbonate anything but water (we wouldn't want you to void your warranty!). Trust us your machine will thank you for it. Remember, the fruit, flavours or anything else you want to mix always comes after the bubbles are added. It's always better that way! SodaKING - Sparkling water, your way.™
Still have questions? We've put together a handy little quickguide that gives specific, step-by-step instructions to making the perfect sparkling water with your new machine. You can download it here. For any further questions don't hesitate to get in touch with us at SodaKING support, we're always happy to help!